Rioja's reputation was built with oak. Whether traditionally used American or French oak. Or whether the wine was a mass-market Crianza or aged Gran Reserva, a mastery of the flavors and textures of wood-aging is the region's calling card.
In recent years, in common with trends in the wine world on less intervention winemaking, many Rioja producers have been looking to produce wines with no discernible oak flavor, experimenting with neutral aging vessels from concrete to clay amphorae and larger older oak casks. Rioja Alavesa (upper Rioja) is the center of this wave. Sandra Bravo, named the best winemaker in 2019, is the best representative of the new wave.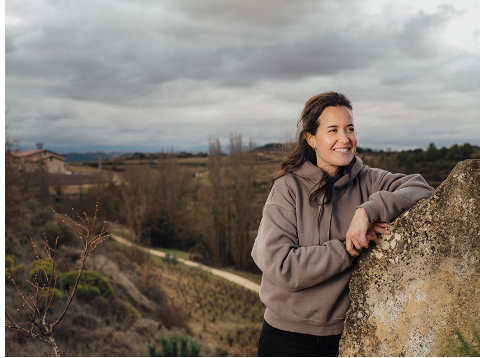 In 2012 Sandra Bravo started her winemaking project, Sierra de Toloño, making red and white wine from vineyards in Rivas de Tereso, located on the foothill of the Toloño mountain range. The altitude of the vineyard is more than 650 meters puts the vineyards to their growing limit but gives an outstanding freshness instead. All the vineyards are bio and biodynamic (certified since 2021).
One of Sierra de Toloño's primary values is recovering very old vineyards of ancestral varieties where all the work is done by hand. Currently, Sierra de Toloño produces nine different wines identified with their native villages or from single vineyards.
Luis Gutierrez from wine advocate and Tim Atkin MW rated all her wine 90+. Tim Atkin rated 2 wines, La Dula Garnachas de Altura 2022 and Tereseno 2019 as Red wine of the Year in the 2022 report. What coherence is that both wines are made with 100% old vine (from 1944) Garnacha.