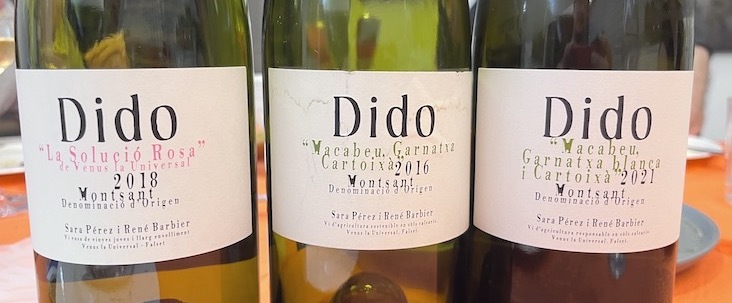 Carrie and Lluis ran their private kitchen, Comilonas, in Hong Kong for 12 years. Their authentic Spanish home-style cuisine gained them a loyal following of customers. However, they decided to sell their business and start a new life in Lluis' hometown, Barcelona. I first met them when their staff visited a wine exhibition back in 2014. They loved the Venus la Universal Dido red and white wine, and soon after, I received their first order.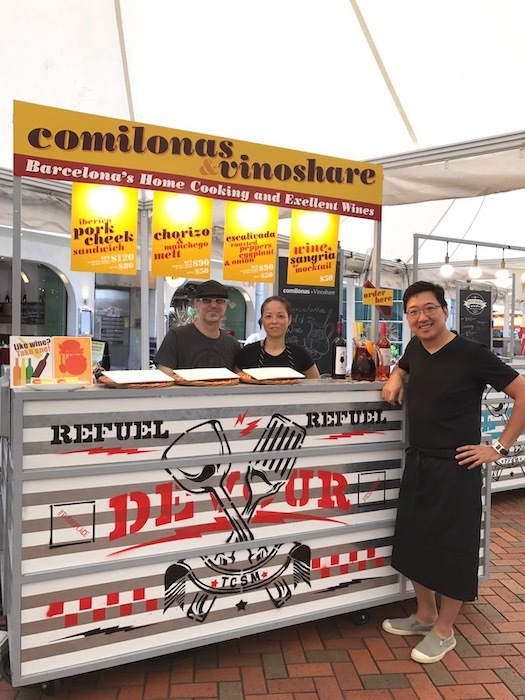 We also joined the Tong Chong market to bring the concept of Barcelona-style taps paired with organic wine.
After many years, we have become more friends than business partners. Therefore, I hosted a farewell dinner at home on their last night in Hong Kong. Lluis brought a last bottle of Venus la Universal Dido Blanc 2016, which he intended to keep for their final day in Hong Kong. To compare, I placed a Dido Blanc 2021 alongside it. The 2016 vintage showcased more maturity with honey, dry flowers, and ripe fruit, while 2021 was light and fresh with young stone fruit. Both were equally delicious. We compared the two wines and talked about how the flavours have changed over time. I also brought a Dido Rose 2018 for the meat dishes – a pan-fired ox tongue and slow-roasted pork shoulder with applewood smoke favour. The wine complemented the food perfectly and brought back memories of all the good times they had shared in Hong Kong.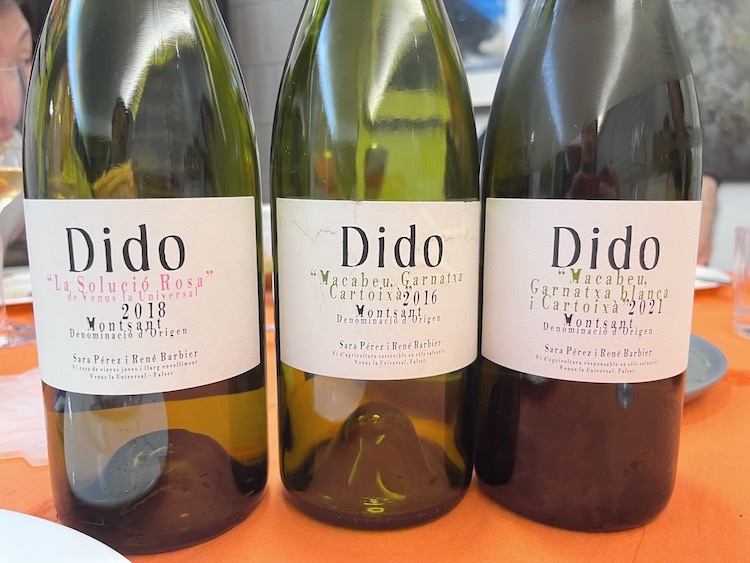 3 Dido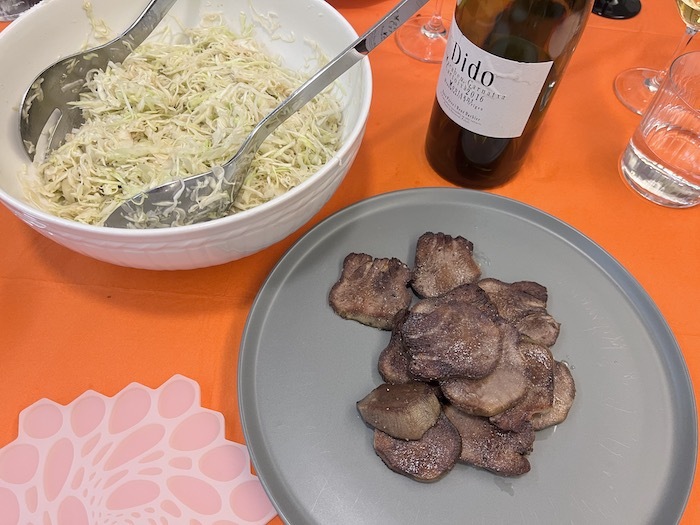 Ox tongue and salad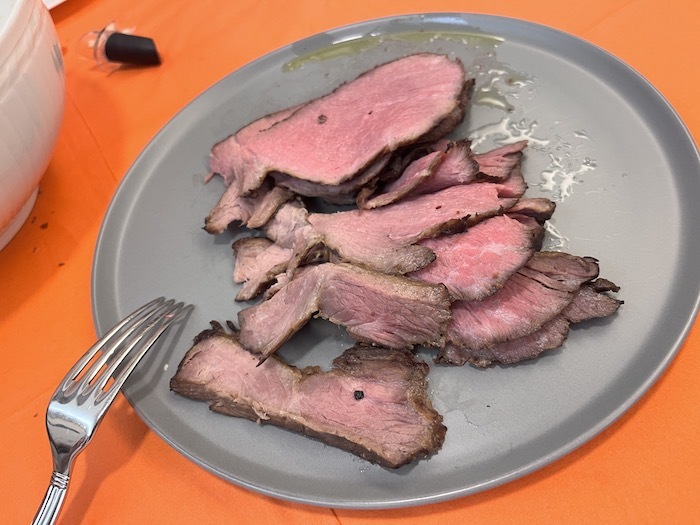 slow-roasted pork shoulder with applewood smoke favour.
Although it was a happy dinner, there was also a hint of sadness in the air as we bid farewell to Carrie and Lluis. However, we knew they were excited about their new adventure in Barcelona. We raised a glass to them and wished them all the best, knowing that we would surely meet again.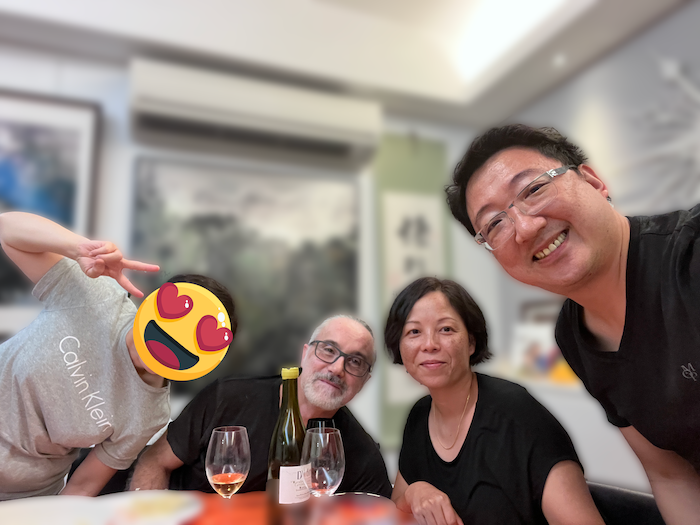 p.s. Lluis sent me a photo of himself holding a bottle of Dido. He is thrilled to have found his favourite wine there. 🙂